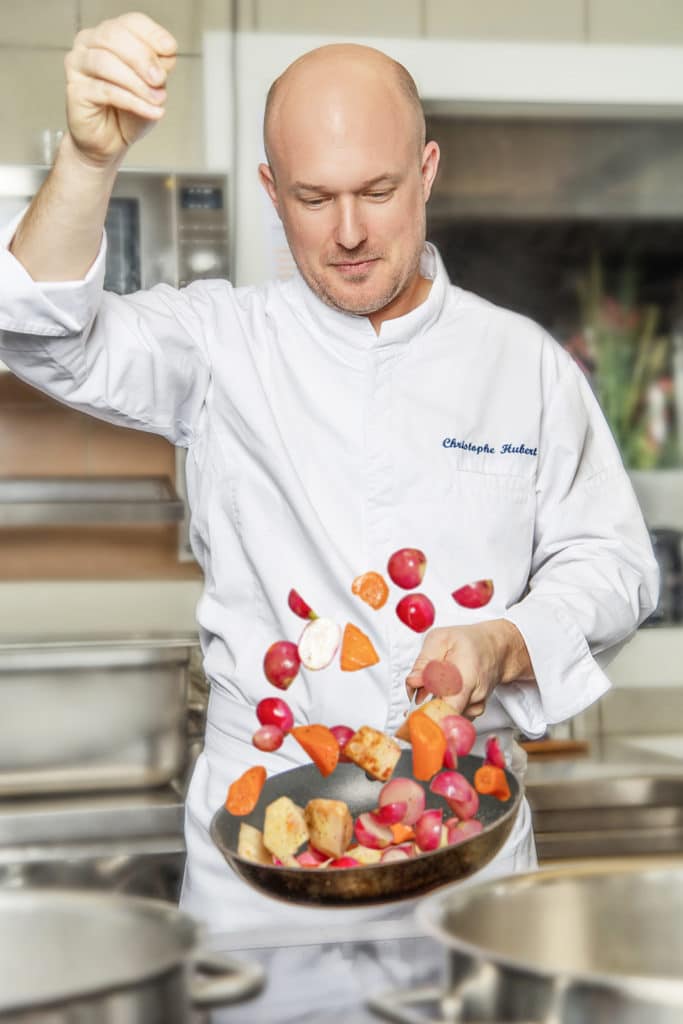 Un Chef de cuisine qui cuisine.
Après avoir tutoyé les étoiles du petit Guide Rouge à Lyon dans son propre restaurant le Chef Christophe Hubert côtoie les « Grandes Maisons » de France, de Navarre et enfin de la place genevoise.
Aux commandes du restaurant Colladon Parc depuis 2018, il décide de repartir d'une page blanche. Page blanche qu'il retrouve tous les matins pour nous proposer une cuisine bistronomique de produits frais, de marché et chaque fois que cela est possible, de produits locaux.
Le Chef Christophe Hubert est un chef impliqué que vous retrouverez derrières les fourneaux. De la sélection des produits en collaboration avec les meilleurs fournisseurs locaux, jusqu'au dressage dans votre assiette, le Chef cuisine.
A Chef in the kitchen
After tickling the stars of the little red guide in Lyon in his own restaurant, the Chef Christophe Hubert rubs shoulders with great distinguished establishments in France and around Geneva.
Leading the restaurant Colladon Parc since 2018, he decides to start from a blank page. A blank page that he fills in every morning creating a "bistronomic" cuisine with fresh food from the market, and whenever possible, local products.
Chef Christophe Hubert is committed to his cuisine. You will always find him in the kitchen. From the selection of the products in collaboration with the best local suppliers to the plate arrangements, the Chef cooks.